This article may contain affiliate links. Purchasing from these links helps me provide more awesome content for you. Thank you for your support!
Price of Passage: A Tale of Immigration and Liberation by Larry F. Sommers
Welcome to Books By My Friends, Larry! Glad you're here and ready to tell us about your super new release (today!) of PRICE OF PASSAGE: A TALE OF IMMIGRATION AND LIBERATION.
JH: What's the blurb for your book?
LFS: It's 1853. ANDERS, the law at his heels, sails from Norway to seek a life of honor and respect in America. MARIA, a boat builder's daughter also seeking a new start, knows that she is just what Anders needs. DANIEL, a young plantation runaway, flees northward to "free soil." Newlyweds Anders and Maria find him in their barnyard, hiding from slave catchers who can legally capture and return him to his master. Daniel's plight draws Anders, and drags Maria, into the conflict that is tearing the country apart. Price of Passage is a tale of three pioneers whose lives depend on one another. The coming of civil war puts one in the Navy, one in the Army, and one at home, where she strives to save her farm and herself from a merciless creditor and finds a unique solution. Their harrowing journeys—filled with death and despair, love and hope—take Anders, Maria, and Daniel from New Orleans up the Mississippi River, into America's wild heartland.
JH: What inspired you to write PRICE OF PASSAGE: A TALE OF IMMIGRATION AND LIBERATION?
LFS: My great-great-grandparents, who came to America from Norway in the turbulent years before the Civil War.
JH: What one thing do you love most about writing?
LFS: The freedom to explore hidden aspects of human reality through the brutal process of crafting sentences and paragraphs.
JH: What's next for you in the way of writing/publishing?
LFS: I have a middle grades historical novel about a boy growing up in the 1950s, nearly ready for submission to agents and publishers. After that, there is the beginning of a personal memoir, and some wispy ideas for a World War II novel about two brothers.
JH: How can readers contact you?
LFS: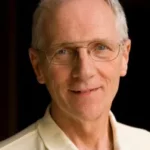 BIO:
Larry F. Sommers writes to seek fresh meanings in our common past, to explore what knits us together as human beings and why we are sometimes driven apart. Three of his short stories have been published by the Saturday Evening Post, one winning Honorable Mention in the 2018 Great American Fiction Contest. Price of Passage: A Tale of Immigration and Liberation is his first published novel. He lives in Wisconsin with his wife and dog.
JH: Thanks, Larry! You have such interesting projects in the works. Please come back and tell us about them when they are ready for the world.
All good things,
Joy